let me start off by saying that i have oily, acne-prone skin. because of this, i am a skincare maniac. i've been to the dermatologist many times and my opinion is that when it comes to fighting moderate breakouts, there is no need to rush to a professional.
i've tried a variety of drugstore skincare products enough to know what is best for my skin. i'm not about buying a whole line of a particular brand because it can be a waste. for example, i love clean and clear cleansers, but i loathe their moisturizers. as long as you find a product that works for your skin, you can easily incorporate it into your daily regimen.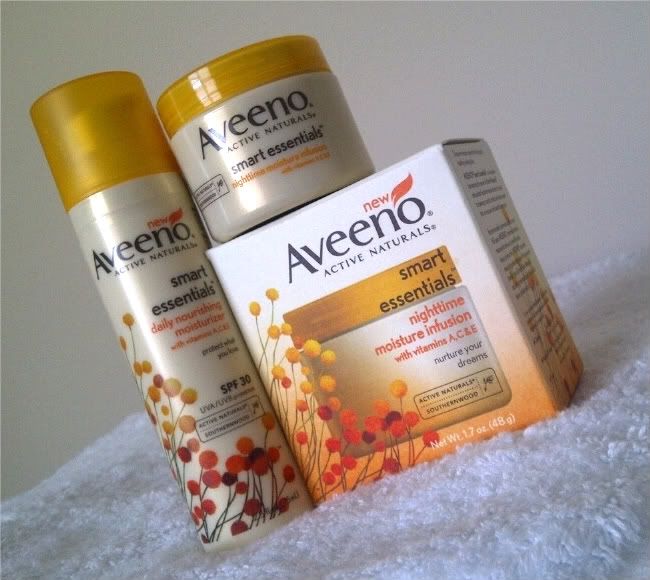 aveeno's smart essential's daily nourishing and nighttime moisturizers are quality products that help to maintain healthy skin. the daily moisturizer contains spf 30, which is important in protecting your skin from the sun's damaging rays.
moisturizing your skin is a necessity. i've heard so many people say that they don't moisturize because of oily skin. if anything, neglecting a moisturizer can only hurt skin's quality. if you're prone to acne, a good moisturizer can help heal and actually prevent future breakouts. again, your skin
needs
moisture!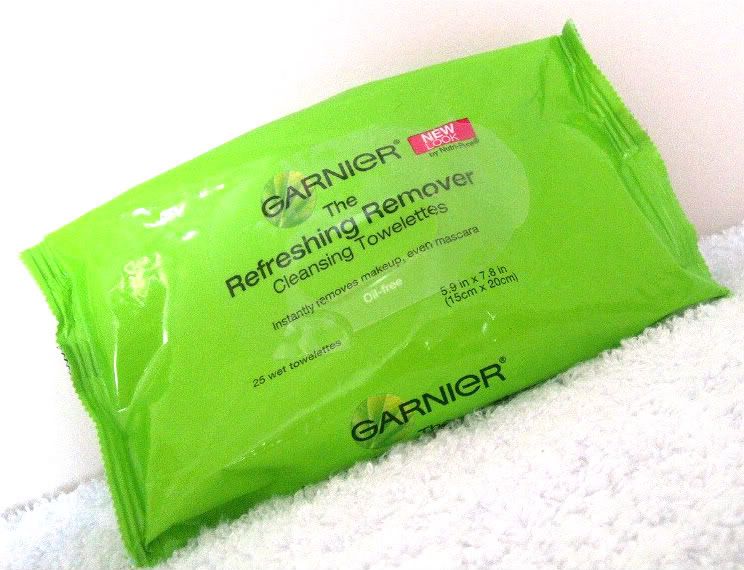 make up removal is key in achieving clean skin. i use makeup wipes to remove the majority of my makeup before cleansing. this way, my cleanser can actually do its job instead of circulating dirty makeup all over my face. wipes are easy because they don't involve a liquid. i actually prefer neutrogena's hydrating cleansing wipes, but these garnier towelettes were $3 cheaper. no point in buying an expensive pack of wipes.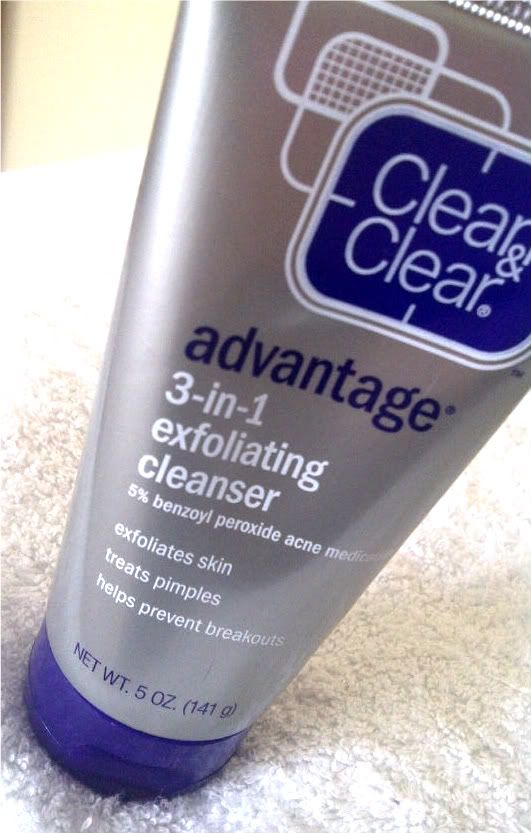 now, my favorite skincare product of all time, clean and clear's 3 in 1 exfoliating cleanser. this cleanser has a thick and creamy consistency with miniscule beads that are supposed to help with exfoliation. the important thing is that it contains 5%
benzoyl peroxide
. this acne fighting ingredient is so effective in keeping a clear complexion. i find it to to be way more significant than salicylic acid because benzoyl peroxide is able to penetrate deep into pores and fight acne-causing bacteria. this ingredient may cause dryness, so a moisturizer is especially necessary when using products containing bp.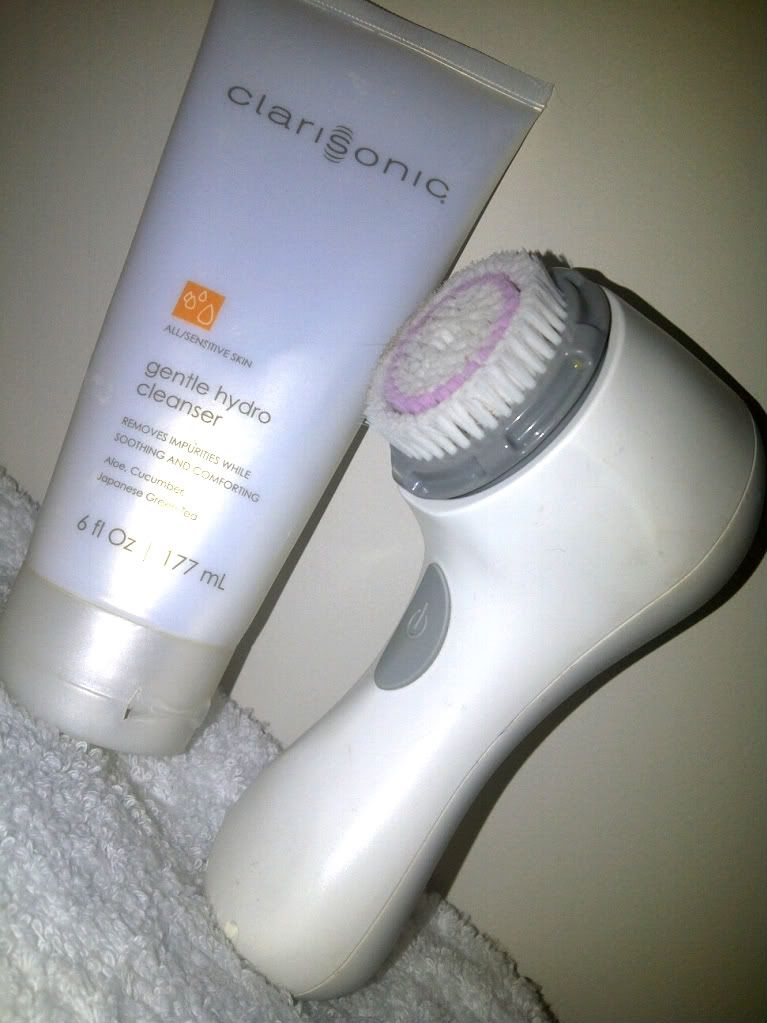 finally, exfoliation. the clarisonic mia does an excellent job at removing dead skin cells, leaving skin smooth and vibrant. the cleanser is so gentle and effective at removing the remains of makeup. incorporating an exfoliation technique into your skincare regimen is beneficial because it prevents clogging of pores from dead skin cells, environmental dirt, and oil. however, exfoliating more than a few times a week can be harsh on skin.
for those wondering if i would recommend rushing to purchase the clarisonic, the answer is no. there are many good exfoliating products on the market. the clarisonic is more of a luxury than a necessity.