most used makeup products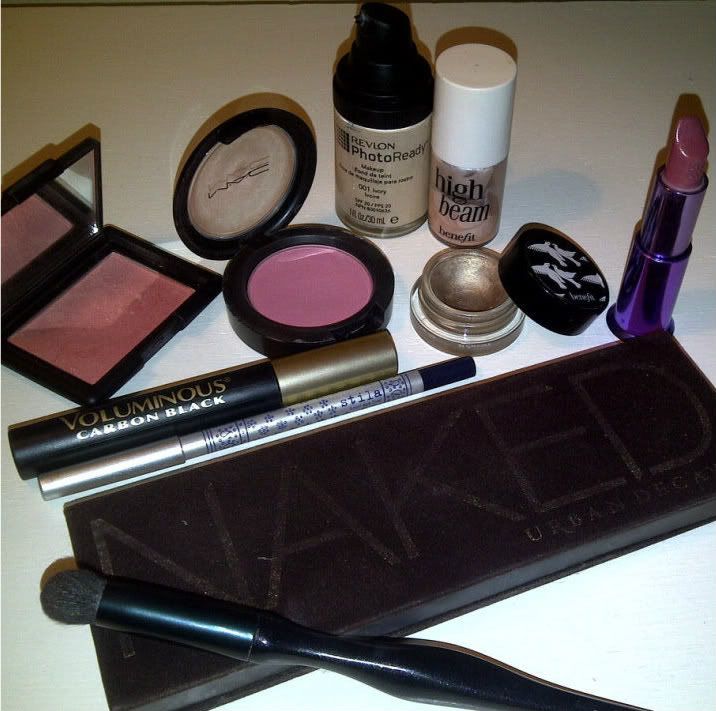 after i apply revlon's photoready foundation, i'll cover any blemishes with a concealer. then, i'll apply both deep throat by nars and mac's well dressed for a flush of color. benefit's high beam gives a natural sheen to the skin, which i'll blend onto my cheekbones. i've cut out face powder from my routine because i prefer a glowy rather than matte look. for eyes, i'll use benefit's creaseless cream shadow in birthday suit as a base for my naked palette. i often skip on liner, but sometimes i'll apply sapphire by stila when i feel like taking the time. it's a nice navy shade. lips vary, but one of my most used lipsticks is naked by urban decay. aside from it's hideous packaging, it's a gorgeous, natural shade with an appealing creamy formula.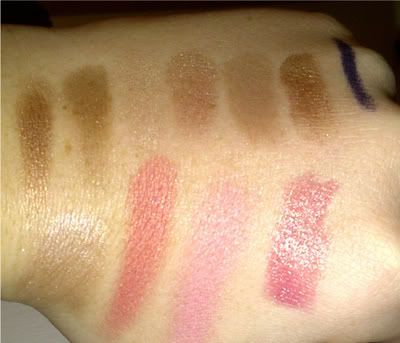 top row are my favorite/most used shadows from the naked palette; toasted. buck. virgin. sin. naked. sidecar. top left; sapphire
bottom row; high beam. deep throat. well dressed. naked (lipstick).
oh, the blending shadow brush above is a sonia kashuk brush from target. along with my measly blush brush, they are the only brushes i use.