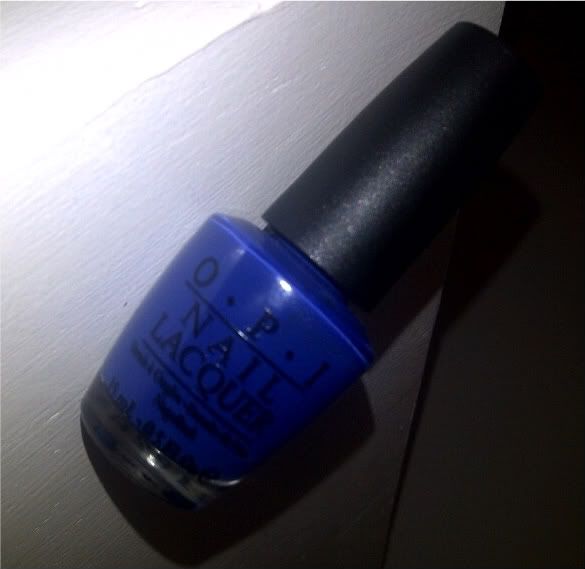 this morning i painted my nails with opi's dating a royal. after neglecting this polish for a while, i've rediscovered my admiration for it.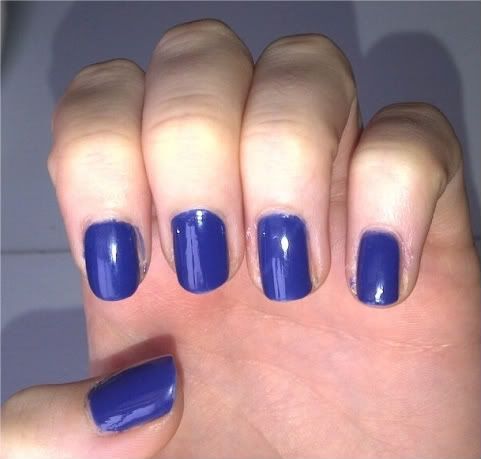 when i purchased this polish, i was originally in search of a navy. dating a royal was a bit lighter than what i had in mind, but a pretty shade nonetheless. this polish is a non-shimmer, royal blue with a glossy finish. a couple of coats are required to get that nice, deep tone.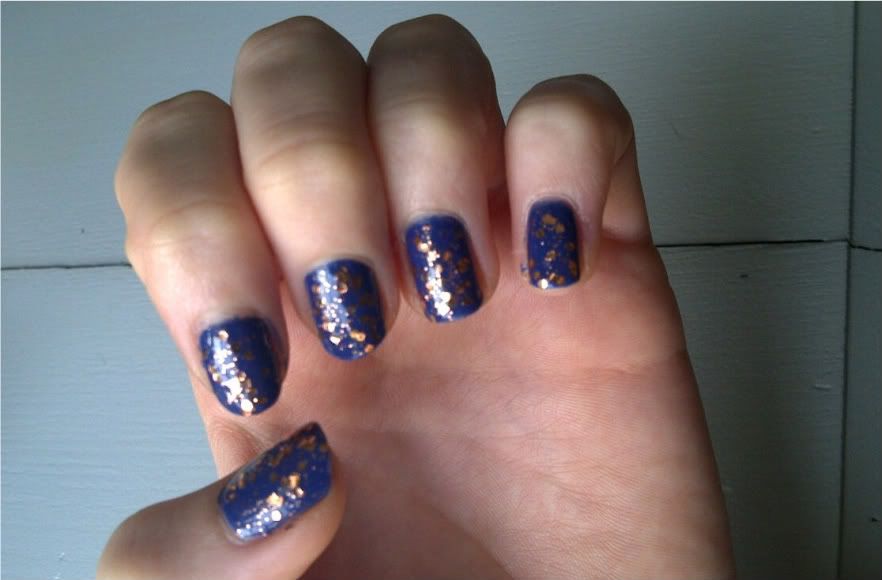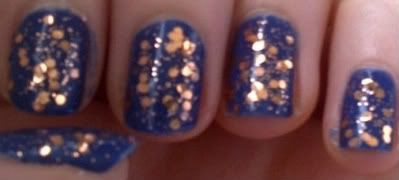 i decided to throw on sephora by opi's traffic last minute. i think the rose gold sparkles compliment the blue polish well.