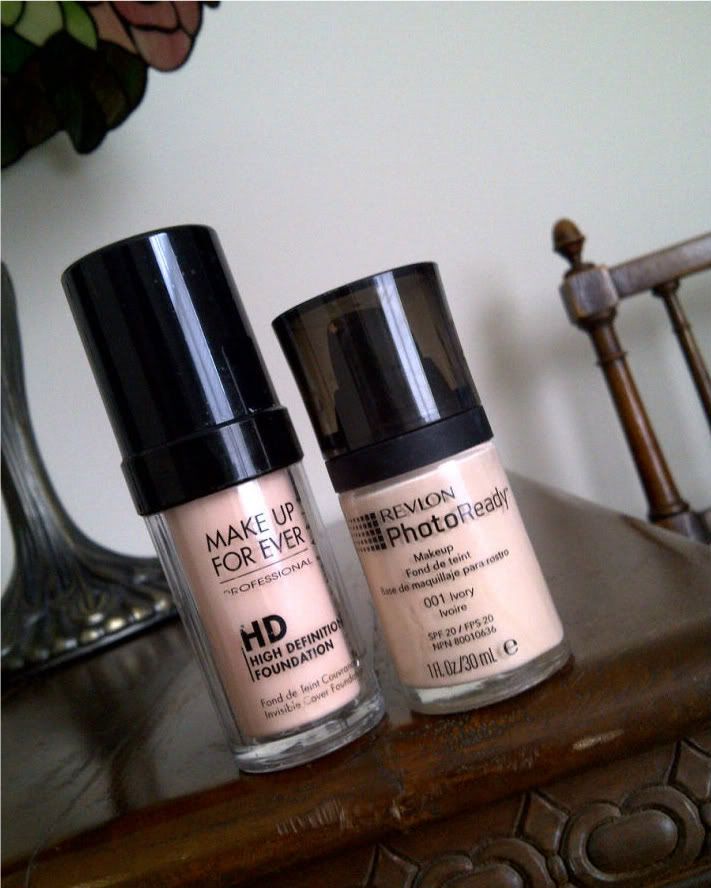 i find that the most significant similarity between the above foundations are their quality, which both deserve a thumbs up. i am the lightest shade in each, 110 in makeup forever hd and 001 ivory in revlon photoready.
i bought photoready after running out of the makeup forever hd. although i love hd, i didn't necessarily want to leave sephora 40 short again. i can say that i am pleased with this decision.
revlon's photoready foundation is a meduim, yet buildable coverage. it leaves a slightly dewy finish and i find it's results to be pretty flawless. this foundation contains spf 20, which is always a bonus. i wont go into how it photographs, because i don't really care about the quarrel of photos and sunscreen. the product makes my face look healthy. pretty simple. and at $11, that's not to shabby.
i still recommend makeup forever hd if you don't mind investing in higher end makeup. it is lightweight, coverage is medium, and the finish is natural. this foundation is beautiful and relatively undetectable.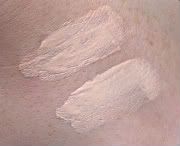 top; makeup forever hd
bottom; revlon photoready
the formulation of revlon photoready has a slightly thicker consistency, but both are easily blendable and last decently on the skin. by far my favorite high end and drugstore foundations.