when i go to eat somewhere, i'll usually order some form of pasta. i love italian food and my boyfriend loves to make it. so when he received a birthday gift from world market including cheese-filled tortellini, i was probably more excited than he was.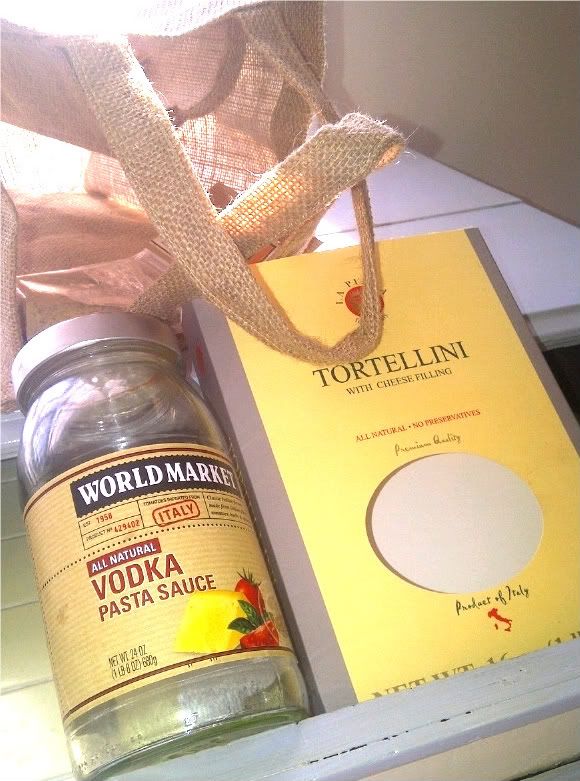 la piana is an all natural italian brand that offers a variety of stuffed pastas. we prepared the tortellini with a vodka pasta sauce made from italian plum tomatoes; then added grilled chicken, caramelized onions, chopped mushrooms, sundried tomatoes, herbs & spices.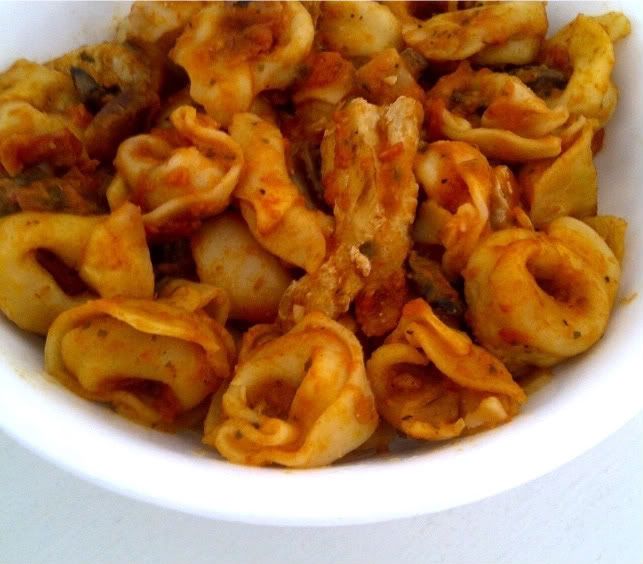 squisito! (yes, i looked that up). the cheese filling was delightful.