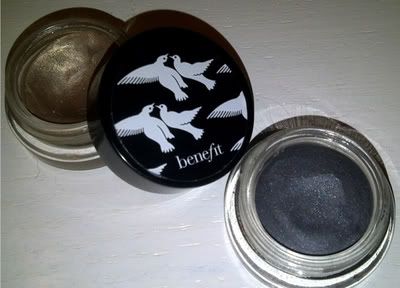 i have a slight obsession with cream eyeshadows. the two i have from benefit are birthday suit, left, and strut, right. they're easy to sweep across the lid when in a hurry or to use them as a base for other shadows. although these products have a great staying power, i can't say that they don't crease after longwear. however, it doesn't take much effort to blend them back out with your finger.
birthday suit is a nice neutral, shimmery shade that is perfect for every day use. the darker shade, strut, can be applied with a light hand for day use as well, or you could use more of the product and smoke it up for a sexy evening look.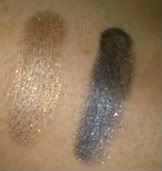 birthday suit. strut.