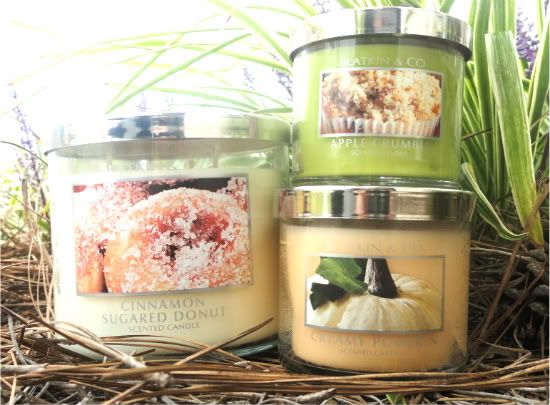 i'm a little butthurt about the fact that i missed out on the 2 for $20 deal on bath & body works candles. i picked up cinnamon sugared donut in the 14.5 oz, anyway. i really am impressed with how authentic and absolutely delicious it smells. i would have also loved to bring home marshmallow fireside as well, which they did not have in the smaller size.
the smaller, 4 oz candles were 2 for $10. i purchased apple crumble and creamy pumpkin. as you may notice, i very much prefer food scents; especially fall-related. mmm!
the bottom of these candles say to trim the wick before each relighting. it took me a while to realize this, but it helps the candles to last longer. if you leave the wick alone and light, there's a bit of black smoke that can discolor the glass container and slightly alter the scent. so, that's good to know. they are nice quality candles, however.
i purchased one of the tin candle holders at the store. i was a little hesitant at first, but reassured once i lit my full-sized candle inside of it. i think it's super cute!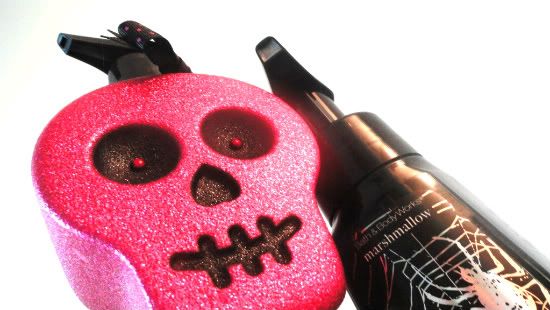 bath & body works also has a variety of decorative soaps. i bought a marshmallow scented one and a glittery, pink skull with the sweet pea scent (from their permanent line).
for a store i normally don't pay much attention to, i love what bath & body works has to offer this season. it makes me excited for fall, my favorite time of year!