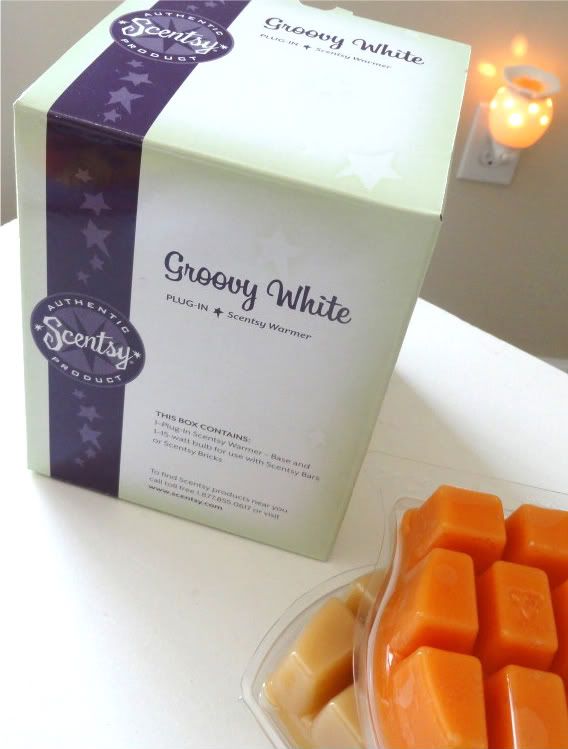 scentsy is a company that offers a variety of warmers that melt scented wax. this product provides a safe way to keep your home smelling wonderful without the hazard that comes with lighting candles. not only are the scents enjoyable, but the different styles and colors of the warmers can be the perfect decorative piece.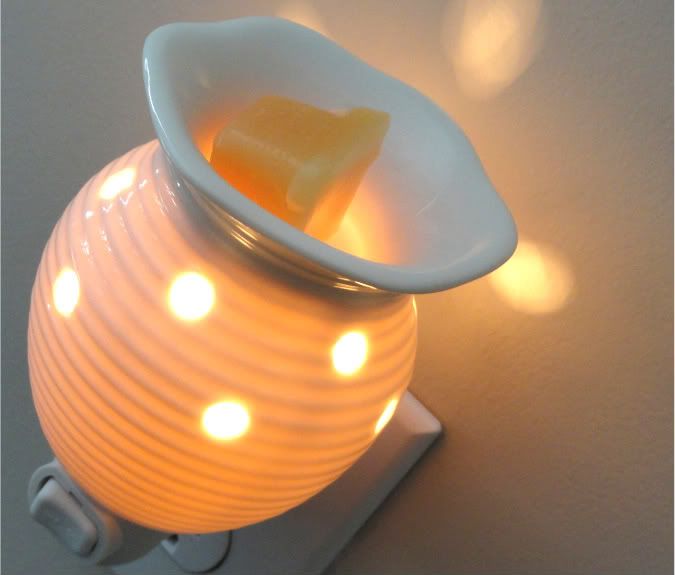 scentsy has full-size, mid-size, and plug-in warmers. i chose a plug-in warmer in groovy white. it's such a cute little source of light!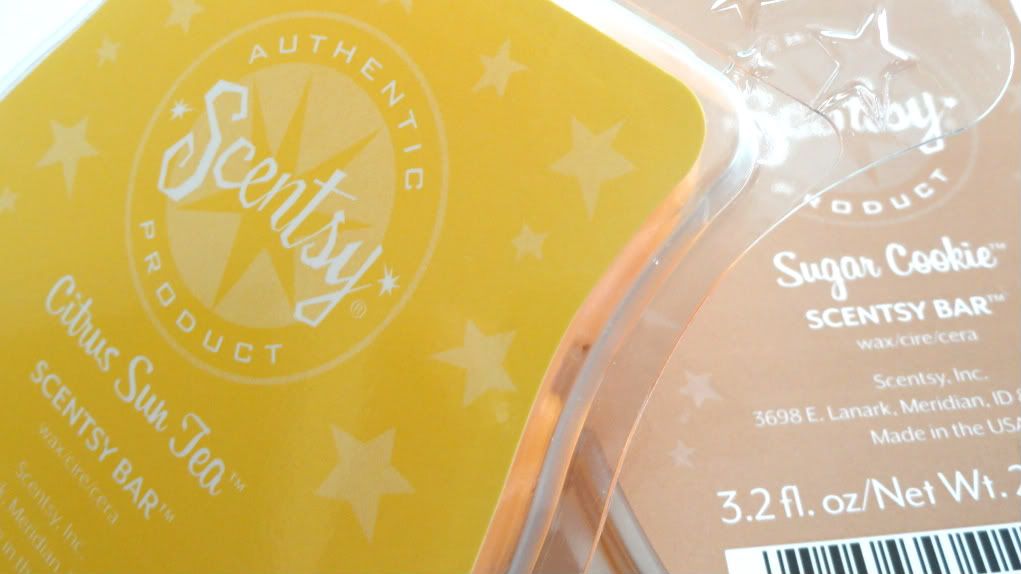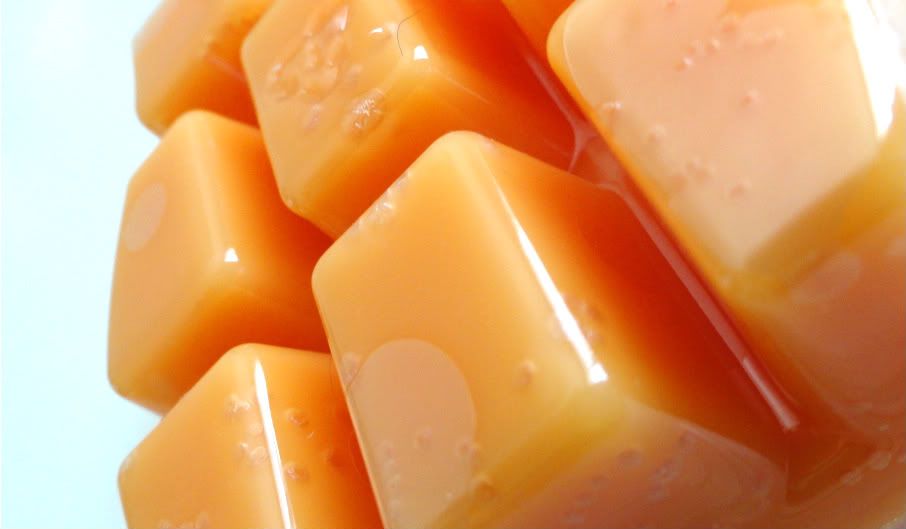 the company offers over 80 wickless candle fragrances in the form of bricks or bars. you simply cut out a square of the wax and place it onto your warmer. when the warmer is turned off, the wax solidifies until it's switched back on.
i have two scentsy bars in sugar cookie and citrus sun tea. both scents smell delicious and authentic and they absolutely fill a room with their fragrance. there are so many other bars that i want from scentsy including blueberry cheesecake, baked apple pie, oats and honey, cucumber lime, cherry limeade, white tea and cactus, autumn sunset, satin sheets, and thunderstorm. it's difficult deciding on which fragrances to order next!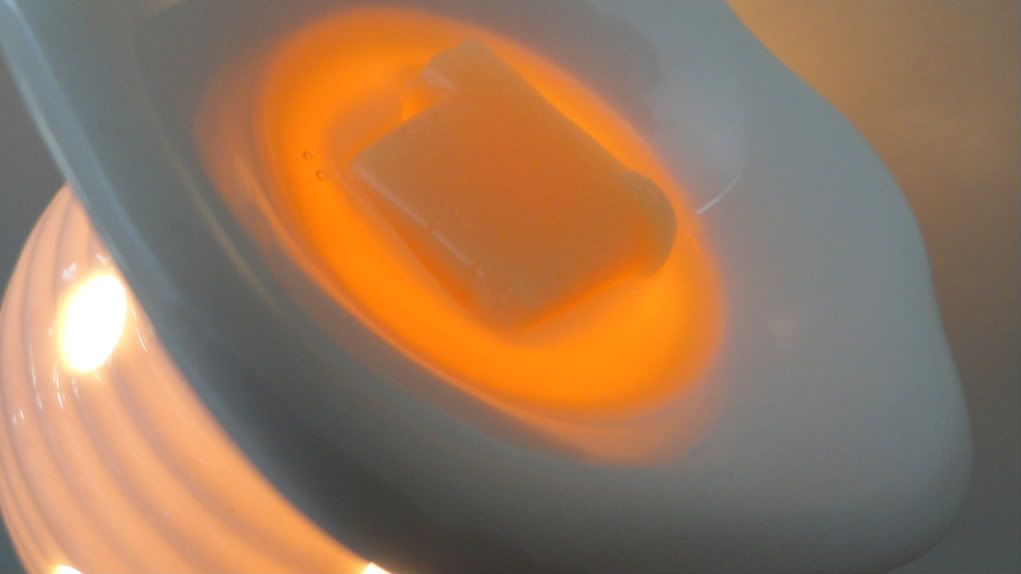 my sister, aimee, is a scentsy representative. if you'd like to purchase anything from the company, please check out her website here:
https://aimeelongo.scentsy.us/Buy