this is a bit of a random blogpost, including an outfit of the night. i am not going out tonight and this picture was taken a few month ago in a friend's bathroom. however, still being one of my favorites, i thought i'd share it since it seems that boredom has gotten the best of me.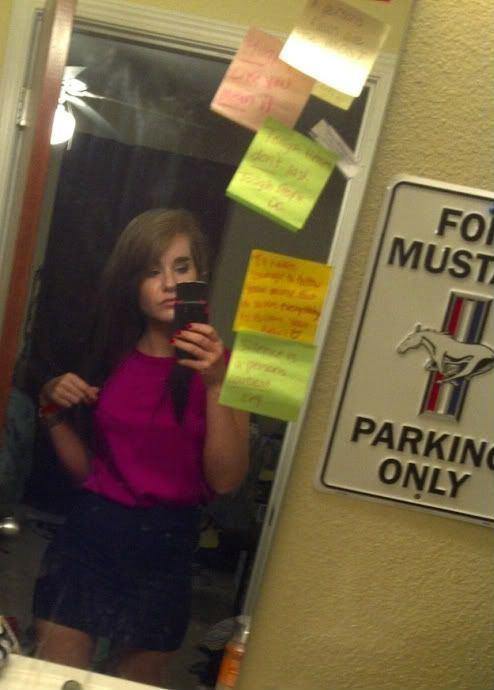 the pink banana republic top is a silky, flowy piece that i've tucked into a bandage skirt from H&M. the skirt was 6 bucks, and well worth it due to it's versitility.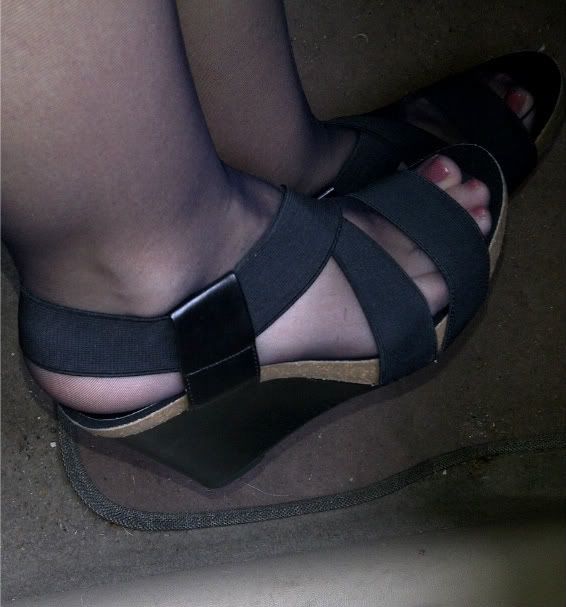 now, you're going to have to excuse the dirt on the floor of my car, because the obvious reason for this photo is the shoes. i bought these BCBG generation wedges from tjmaxx for around $30. i can't tell you how comfortable they are, partly because of the stretchy band-like material that hold them to your feet. love it.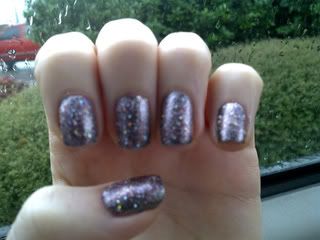 one of my favorite nail combos. i've misplaced the grey, metallic color by opi. i will include the name once i find it. over the top is opi's teenage dream from the katy perry collection. although it looks lovely, i felt that teenage dream was a bit "goopy", for lack of a better word. mine may have just been a dud.