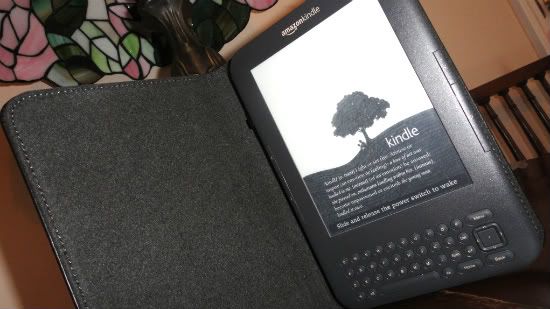 in the middle of reading breaking dawn, i purchased a kindle. i have a huge love for books and this seemed like the perfect little device for me to own; so i bought it. the problem was that i wasn't keen on the idea of interrupting breaking dawn with a new e-book. so, i downloaded breaking dawn for 9.99 on my kindle, and it has been a wonderful experience!
the kindle is a convenient way to carry a current book, along with many others, where ever you may go. now that school has started up again, i read in between classes. textbooks are heavy as it is and if it weren't for the kindle i'd have to carry all 754 pages of breaking dawn around with me...or not get as much reading done.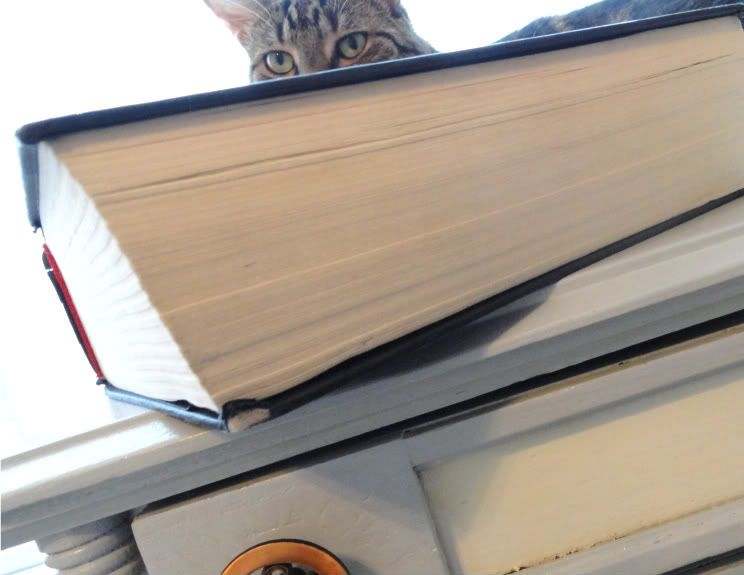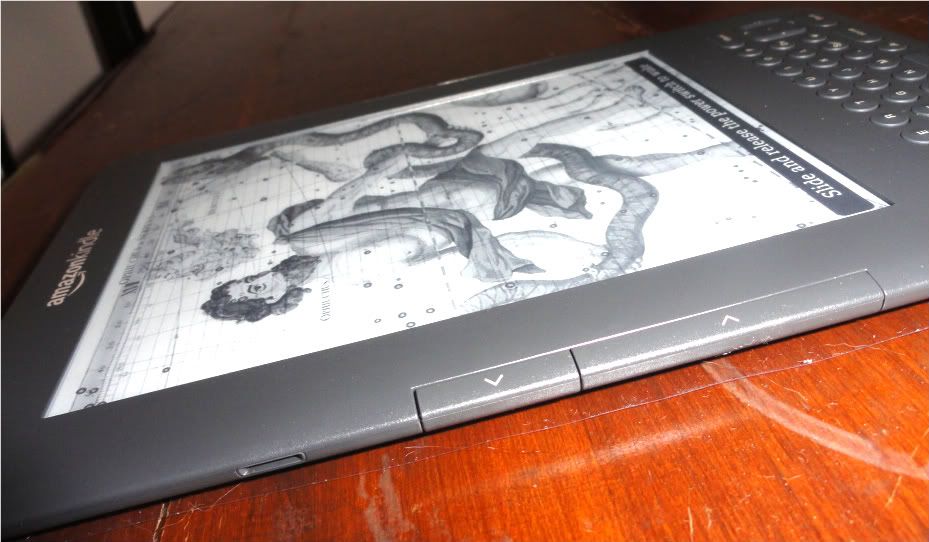 after registering your kindle online, browsing the kindle store and downloading e-books is extremely quick and simple. where ever you can access wifi, it's possible to search for books and add them to your wishlist or buy them without re-entering your credit card number. the books available on the kindle are usually cheaper than buying them new in-store. i'm ok with paying for the convenience of an e-book on my kindle. it makes reading more enjoyable.
amazon also makes a black, leather case for the kindle that includes a pull-out light. the light is activated by the battery provided by the kindle. there's no need to purchase batteries or carry around a separate light. if your kindle is always in it's case, you'll never forget it! the case provides a substantial amount of light, so it's been easy to read at night in the car or in bed.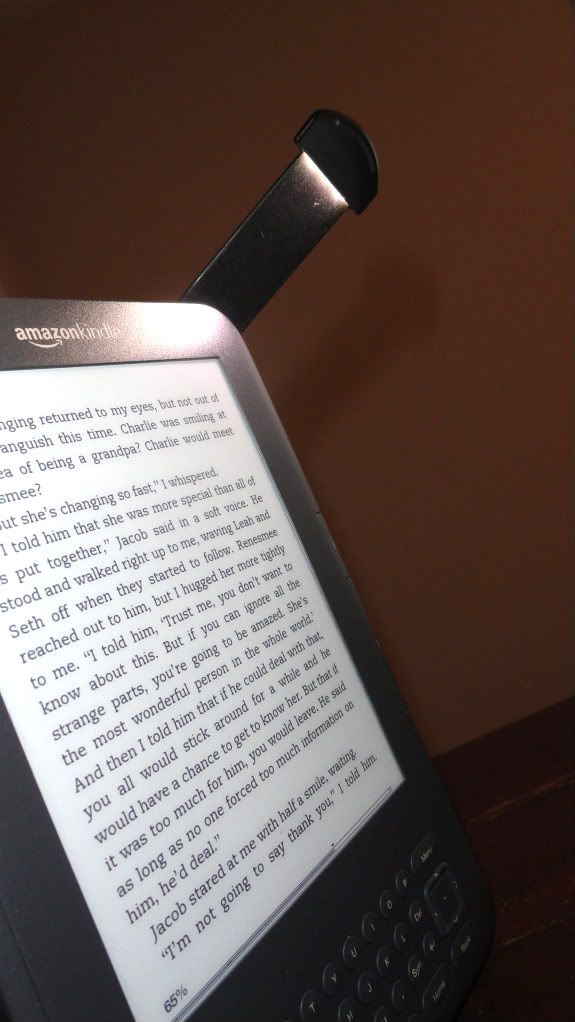 other benefits include the matte, non-glare screen and crazy battery life. the kindle let's you know how much of the book you've completed at the bottom of your screen and saves your place for you. if you're interested in technology like this simply for books, go with the kindle instead of another tablet. i'm obsessed!