i don't normally have the patience to sit in the tub, but today i was feeling a bit blah and needed to relax. so, i added some milk and oatmeal to my bath and read breaking dawn.

aside from english literature, fiction novels are not my first choice; but i bought twilight at a thrift store for 2 dollars to see what all the clamor was about. i can't say i hated the book and now i'm on breaking dawn. i'm reading through it slowly and i am compelled to finish it before the movie is released.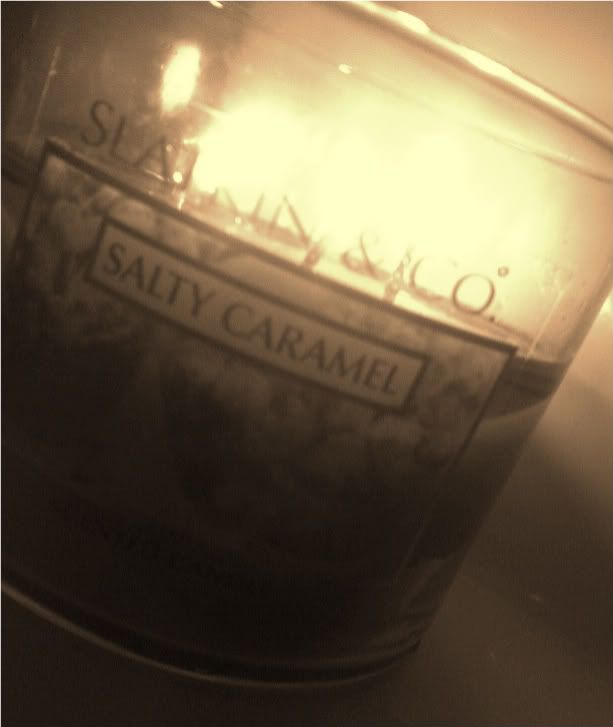 on another note, i lit this scrumptious candle that i have been obsessing over for the past few weeks; salty caramel by slatkin & co. the name's pretty awkward, but an accurate description. i'll literally sit with it in my lap and smell it while it's not burning.

although bath & body works is without a doubt one of my least favorite stores, i do love these candles. actually, i only really love this one and kitchen spice.