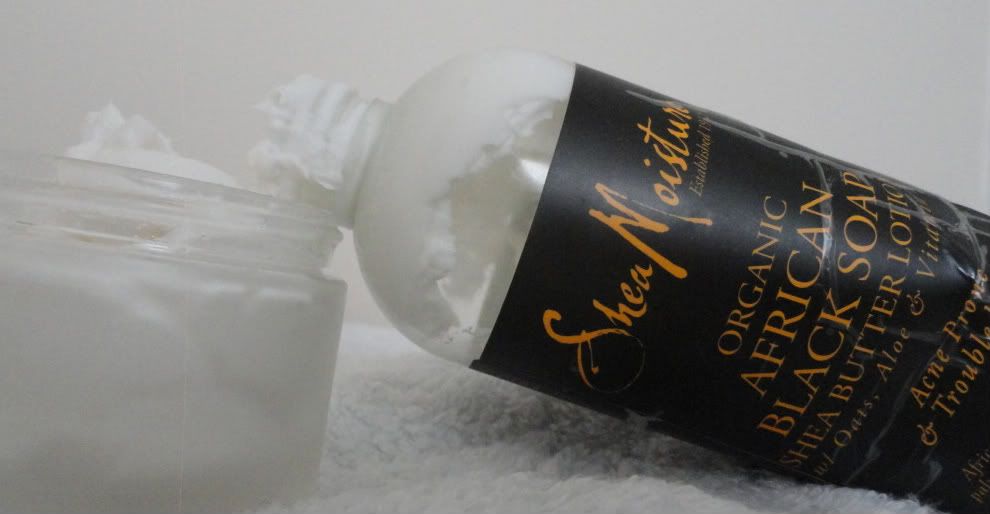 shea moisture's
african black soap shea butter lotion
is extremely thick and moisturizing. although it's consistency is a little intense, it contains all natural ingredients and is gentle on skin; free of parabens, artificial fragrance, and a list of other undesirable ingredients. this organic product claims to aid oily, acne prone skin and eczema.
i like this product because of the moisture it gives. it feels soothing on my skin and doesn't sting during a breakout like other lotions can. aside from leaving my skin feeling smooth, the scent is extraordinary!
the only difficulty is getting it out of the bottle. the thickness of this shea butter lotion makes it frustrating to squeeze out of it's container. i managed some of the lotion into a jar from another product. you shouldn't have to do this, though; and it can be irritating if you don't have another container handy. still, i love this lotion and will continue to use it. i am also interested in trying some of shea moitsure's other skin care products.
shea moitsure is available at target and does not test on animals.